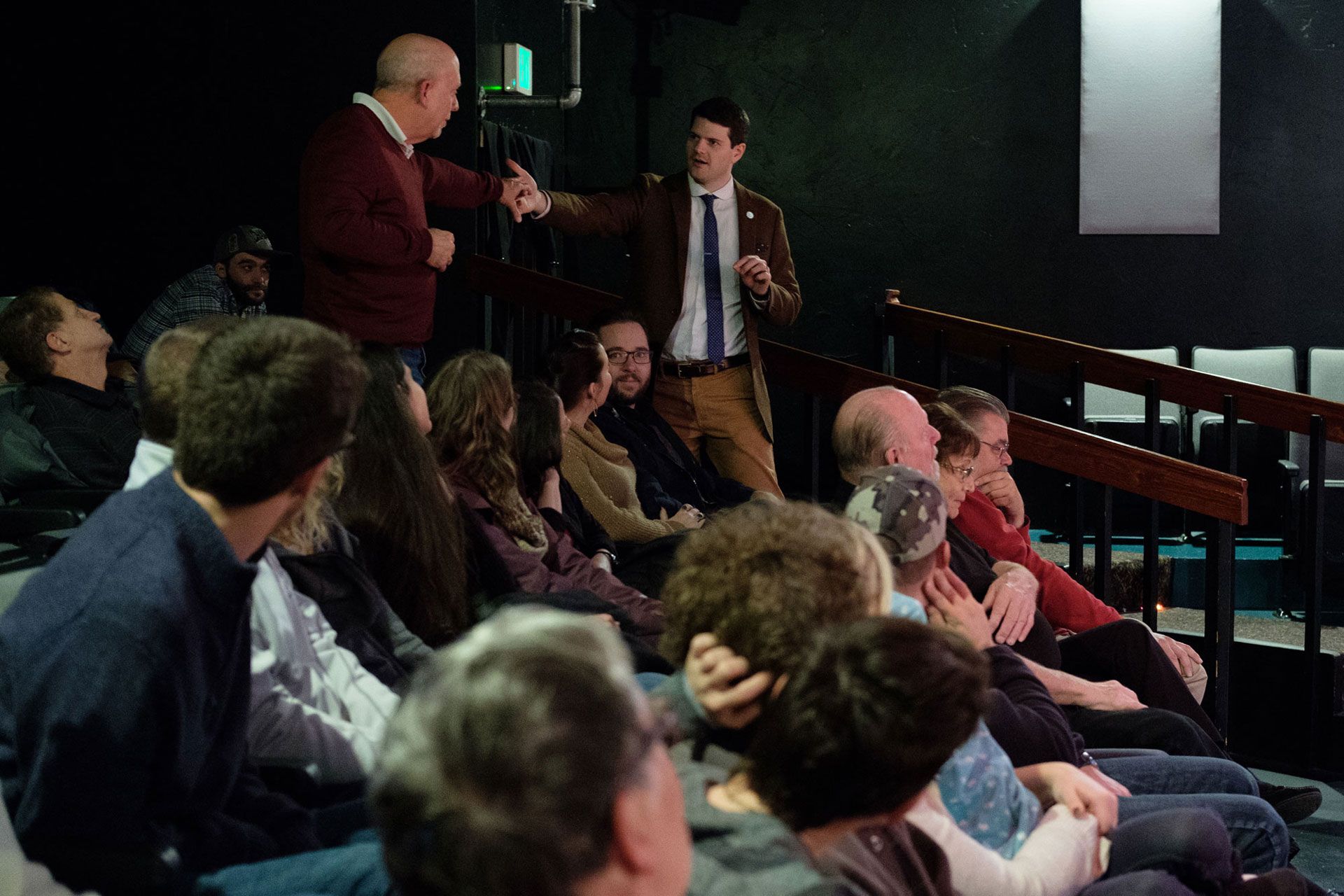 Hello! I'm William Rader. I'm glad you are here. 👋
My goal is to help you create strong magic that will enhance the lives of your audiences. Every month, I share my unreleased ideas and routines that have been honed in front of real audiences. I also invite my friends to collaborate in discussions and share their material.
About William Rader
I've been an entertainer for over twenty years. I produced the Rocky Mountain Session, produced weekly theater shows, and provide entertain for companies around the world. A few of my clients include Samsung, Verizon, Prudential, and the MLB.
I am also the co-founder of Artisan Tarot. We curate the finest tarot related products. We popularize historic decks by creating elegant restorations and recreations that inspire the imaginations of modern readers. Our products are used by the top readers and mentalists in the industry and are sold in stores worldwide.
While we primarily create tools for tarot readers, most of our items can be used by mentalists. We also occasionally create specialty products, like pentacles and marked decks. So, The Unseen Arts is also a secret place to learn about these products and where I share my routines. 🤫
Free Memberships
Our free membership gives you access to select articles and replays from our lectures. The free membership keeps search engines and prying eyes from knowing that our specialty products exist.
Email Newsletter
When you join the free membership, you can stay up to date with new content sent straight to your inbox! No more worrying about whether you missed something because of a pesky algorithm or news feed.
Meet People Like You
Our free membership also gives you access to our community on Discord. This lets you chat with others about magic and mentalism. Click here to learn more about joining our community.
Premium Membership
Our premium membership gives you full access to join our live lectures, watch replays, read articles, and learn new routines every month! Your subscription makes this site possible, and allows The Unseen Arts to continue to exist. Thank you!
Learn a new routine each month
Every month, you will learn a new routine selected from my professional repertoire. These are time tested routines that have been performed for real audiences. The focus is on transformative magic and mentalism.
Join a Live Lecture Every Month
Every month, you can join our live lecture where you receive an in depth explanation of the routine of the month. This also includes a Q&A where you can ask your questions about the routine or mentalism in general.
Join Live Sessions

Join live sessions that take place throughout the month. These are designed to help you improve your performances and readings. You can ask your questions in discord before the start of the session.
Full Access to All Areas

By signing up for the premium membership, you'll get access to the full archive of everything that's been published and everything that's still to come. Your very own private library at The Unseen Arts.
Member Discounts

As a member, you will occasionally receive special discounts from Artisan Tarot and our partner sites. Most often these discounts will take place when a new product is released or a product is featured in the routine for the month.